Turner BMW 1-Series Project Cars
Charged Up! Turner BMW Active E Project Car (E82)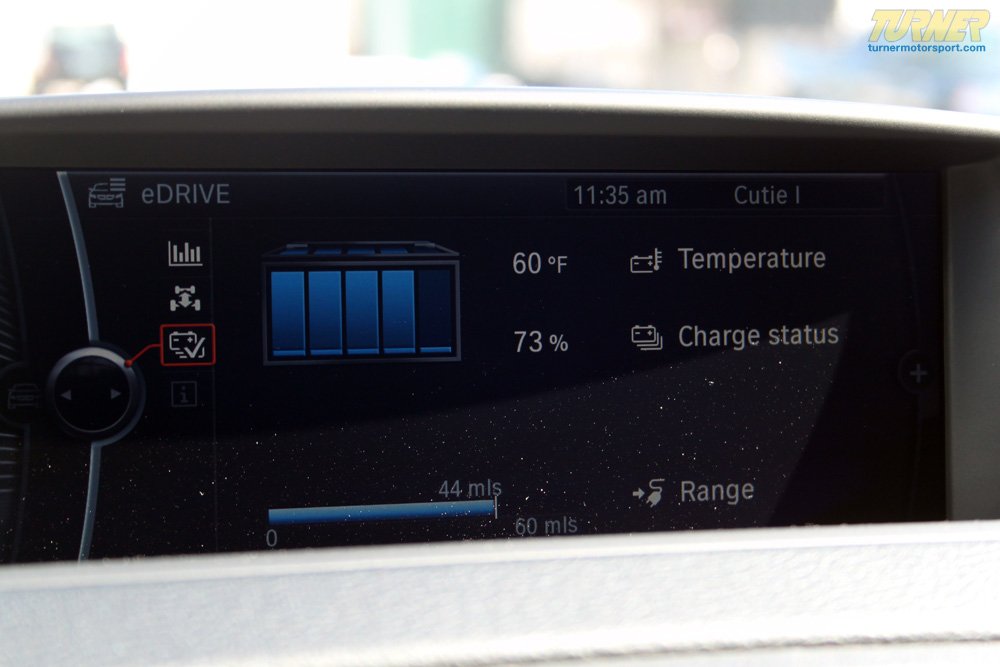 W
e're one of the lucky 700 customers in the USA to receive one of BMW's new all-electric E82 1-series cars. This bold new model from BMW uses lithium ion batteries with rear-mounted motor for a peak output of 125kW (168hp / 184ft-lbs). With the batteries in the front they have achieved a perfect 50:50 weight distribution but with a curb weight some 800lbs more than a 135i.
Check out our
BMW ActiveE
page for more info, including photos, general info, and upgrades!


Turner / H&R Springs 2008 128i Coupe Project Car (E82)

T
he 1 Series is perhaps the hottest new addition to BMW's product offering yet. This smaller and lighter little brother to the 3 series is causing some excitement, as well as proving itself as a nimble street and track adversary.
With the help of our friends at H&R Springs, makers of the world's finest German made suspension products, we've started developing a 1 Series street project car of our own. Our primary goal? Creating the perfect street carving 1 Series that can also crank out some fast and fun weekend track laps at will.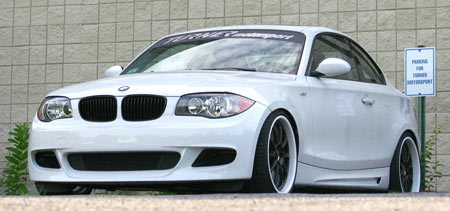 Why not a 135i?
There's no doubt that the twin-turbo 135i is a faster machine, but it's also more expensive than the 128i. So while the allure of the twin turbo power of 135i is compelling, we know that there are many who (for any number of reasons) might prefer a naturally aspirated version. So rather than build a 135i with the intention of gunning for some of it's bigger-bodied brethren, we thought "Why not build a 128i that can not only outshine a 135i, but also upset some of the M cars too?". This would of course be more of a challenge, and we've never shied away from challenges. Best of all, almost all the parts and products we'll be using on the 128i are also applicable to the 135i as well as the the convertible model 128i and 135i. This means we're not excluding ANY 1 Series owners or cars on this project.
Having a 1 Series here on hand means we have instant access at all times to develop and test our own new products, as well as test fit newly released offerings from Turner and our trusted vendors. Not only does this mean a more rapid delivery of new products to the market, but it means a higher degree of knowledge as well as better product quality control.
Why would you want to buy parts for 1 Series from a company that doesn't even own one?
You wouldn't. This is all just part of our commitment to our customers.
Here you'll find information, articles, and all of the performance parts, modifications and enhancements we have made to our E82 128i. You'll also find photos, galleries, and video clips of our 128i as we capture them. Check back often, as we'll be doing extensive work on this 1 Series project.
The Gallery:

** Update! Genuine BMW "Tii" Aero Added

Video Media:

Trouble viewing this video?
Click here
to view it in it's own window.
Wallpaper (Courtesy of H&R Springs)

The Parts:

---